Tuesday, members of the Schoolhouse Review Crew are writing about being thankful. In particular, the Blog Cruise is titled,
I Am Thankful.
There are many things for which I am thankful. Most are probably the same things for which you are thankful, too -- husband, children, other family, friends, health, a home, food, living in the U.S., Jesus.
But since this week also happens to be
National Bible Week
, I thought I would focus my thanksgiving today on the Bible. And to do that, I'm sharing several verses that tell us all of those reasons we should indeed be thankful for it.
All Scripture is God-breathed and is useful for teaching, rebuking, correcting and training in righteousness,

so that the servant of God[a] may be thoroughly equipped for every good work. (2 Timothy 3:16-17)
Your word is a lamp for my feet, a light on my path. (Psalm 119:105)
I have hidden your word in my heart

that I might not sin against you. (Psalm 119:11)
Every word of God is flawless;

he is a shield

to those who take refuge in him. (Proverbs 30:5)
For the word of God

is alive

and active.

Sharper than any double-edged sword,

it penetrates even to dividing soul and spirit, joints and marrow; it judges the thoughts and attitudes of the heart. (Proverbs 4:12)
I desire to do your will, my God;

your law is within my heart. (Psalm 40:8)
Yes, I am thankful for the Bible -- God-breathed, useful, a light for my path, flawless, a shield, hidden in my heart, alive, active, sharp, judging my heart -- may I always desire to do His will, because His word is in my heart.
Thanks be to God

for his indescribable gift!

(2 Corinthians 9:15)
I have a fun puzzle to share with you all in honor of National Bible Week. I did not write this puzzle, I am not sure who did (if you know please tell me so I can give credit where it is due). But I did create this little printable. Please enjoy it with your kids. It is very challenging at any age. There is a solutions page if you need a little help. Just click on the image below to download. Enjoy!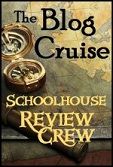 Don't miss a thing!
Subscribe to Ben and Me
and get our articles right to your inbox!