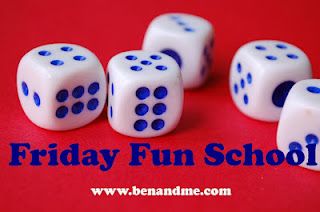 Welcome to Friday Fun School! We took a few weeks off from homeschool, enjoyed a nice vacation to South Carolina (where we actually did fit in a fun field trip to Fort Sumter) and now we're back for summer school.
For our summer study, we are focusing on Kentucky history. Fridays will be our field trip day, and I hope to share those with you each week.
Today, we visited a small town in central Kentucky, Cynthiana.
The City of Cynthiana is located along the banks of the South Fork of the Licking River in the "golden triangle": 28 miles northeast of Lexington, 90 miles from Louisville, and 60 miles south of Cincinnati. Cynthiana was established in 1793 on the lands of Robert Harrison. According to tradition, the town was named in honor of Harrison's daughters, Cynthia and Anna. Harrison County has approximately 18,000 residents. Cynthiana, the county seat, has approximately 6200 residents. (www.cynthianaky.com)
Dad was able to join us for a walking tour of the town. Here, you can see a couple of pictures of the oldest house in Cynthiana, the original Courthouse. Henry Clay practiced law here as a young man.
Here, you can see the newer, current Courthouse building:
Here are few more photos of the downtown area. The building with 1890 over the door is made of sandstone.
This weekend Cynthiana will host a Civil War re-enactment. Unfortunately, we won't be able to go back to enjoy that, but we did stop by as they were setting up. Two of the re-enactors took time out to speak with us –a sutler and a confederate soldier. Learning about what sutlers did was very interesting. I'll let you do some research on that. I think you'll find it interesting.
During the American Civil War, Cynthiana suffered several property losses at the hands of General John Hunt Morgan's Confederate forces. Two battles were fought here, July, 1862 and June, 1864. In an attempt to dislodge Union forces, Morgan's troops set fire to a stable which resulted in most of the downtown area being destroyed. (www.cynthianaky.com)