Welcome back to Frugal Family 2013, where my sweet friends, Kelli (
Adventurez in Child 'Rearing
) and Sam (
Sam's Noggin
), and I share our tips and tricks for saving money in your home and homeschool. We are excited to share ideas for frugal meals, upcycling, travel, entertainment, and of course, cheap or free homeschooling.  
Each Thursday, we are sharing our frugal ideas with a link-up where you can share yours. Our goal is to encourage you and each other. We'll also be pinning our ideas to Pinterest — where you can find plenty of frugal solutions for saving the family money.  
This week, I've noticed that a few of my favorite companies are having some great deals. Since homeschooling frugally is important to most of us, I though I would share a few of them! 
NaturExplorers
—  
Get any NaturExplorers study for only $5.00 through the end of March! 
Use the code HappySpring at checkout.
Unit Studies by Amanda Bennett — USAB has several titles on sale this week. You can get one of these 4-week unit studies for $6 each — Oceans (one of our very favorite), Sailing Ships, Lighthouse. Or you can pick up these Download N Go one-week unit studies with lapbook for $5 each — Dolphin Tales, Sunny Seashells or Whale Tales. Buy 5 titles and get another $5 off! No coupon code needed.
SchoolhouseTeachers.com is still running it's $55 special. For that price you get a one-year membership. There are now more than 30 expert teachers at SchoolhouseTeachers. And with this special you also get more than $200 in bonuses, including the adorable tote bag and 2013 Print Book! 
Educents is a brand new company launching on April 2. It will be a daily deals site offering discounts from 30-90% off. If you sign up now, before they launch, they will automatically credit your account with $10 to spend. Signing up is FREE! 
A+ Tutorsoft is offering 50% off any curriculum through the end of the month. U
se code 
spoffer50
 at checkout.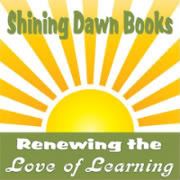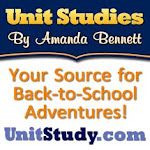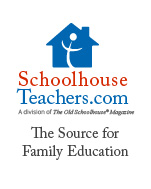 Don't miss a thing! Subscribe to Ben and Me and get our articles right to your inbox!
 ©2007-2013 Ben and Me. All rights reserved. All text, photographs, artwork, and other content may not be reproduced or transmitted in any form without the written consent of the author. https://www.benandme.com
We are thrilled to have you join us and pray Frugal Family 2013 will be a blessing to your family!