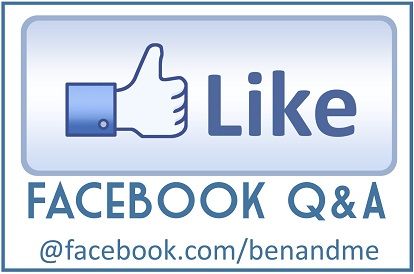 This week on my Facebook page, I posed this question:
Tell me . . . if you only had $50 to spend every week on groceries for your entire family, what would be on your list of staples? What would you cook for dinner? Would there be snacks or dessert?

I read an article this weekend that showed suggestions for what to buy and make for a couple on $30/week. Lots of chicken and peanut butter. Blech. I would love to cut our grocery bill down a lot, but I need some tips! Whatcha got for me?
I was overwhelmed with responses, so I thought I would share some of tips that were given. There are some great ones and hopefully they will be useful tips to help you reduce your grocery bill as well.
From Beth — "Our snack of choice is popcorn. We buy a 50 lb bag at Sam's Club and it lasts us all year. You can add different seasonings if you think you'll get tired of plain salt. The price really went up with the drought last year. It's $32 now where it had been under $20."
From AL — "My biggest tip, if you want organic food, is Azure Standard."
From Sarah — "I would cut out meat completely even chicken isn't that cheap. Fruit and vegetables are becoming increasingly expensive, here in the UK. The summer brings us garden produce and we freeze as much as possible but there isn't sufficient to last all year except for cooking apples. We have found that buying frozen veg is cheaper than fresh. Meals that are very inexpensive e.g. lentil soup, chick pea curry or eggs e.g. quiche or cheese e.g. home made pizza."
From Karen — "Shopping at Aldi saves me approximately $50 week." From Maureen — "We save a lot by growing an organic vegetable garden..I realize that is not an option for everyone but we have a large garden and we live in the suburbs with a small/medium back yard."
From Stephani — "I make a lot of pasta dishes, a lot of different ways. Add veggies, seafood, chicken, etc., mix it up, cold salads, hot meals. I coupon and stock up on sales."
From Denise — " $50 is our budget for our family of 6 (3 adults/3 teens all boys but me). How I do it? I'm not quite sure some weeks. I buy beef and pork in bulk at Costco. I can get about 10lbs of sirloin for $25, 3lbs of chorizo for $3, and 5 pork roasts for $14. Out of those I make roast pork, tacos, quesadillas ,beef tips, steak, fried rice, curry, pizza and other Mexican dishes. I rarely buy chicken, when I do it is usually whole fryers. I am a part of a food co-op for $32 a month that provides all our dried beans, fruit and most of our veggies. Grits, oatmeal, flour, mayo, tomato sauce, relish, tuna, coffee, tea, rice, pasta, spices, oil, vinegar, baking soda, baking powder, yeast, corn meal, cheese, peanut butter and sugar are bought in bulk. I spend on average about 6/7 hours in the kitchen each day. It's a trade off."
From Nancy — " I buy ground beef when it's on sale– lots. I brown it all up and freeze 1-2# in zip bags or cottage cheese containers. This way when it comes time for chili, tacos, spaghetti…. all I have to do is thaw it out- saves $$ and time." From April — "Couponing — I love it. I have many staples already on hand because I pair sales cycles with coupons! I also can some food and pick from u-pick farms."
From Michele — "Whole fryer chickens go a long way!! Soups, tacos, enchilada, wraps salads…you name it! Very cost effective, stock up when on sale!" From Jacqui — "Stocking up when things are on sale (and you can match sales with coupons). That's my budget for a family of 4. I usually just buy fruits and veggies that are in season since that's when they're cheaper. Make snacks and desserts from scratch. Get bread and buns at a bakery outlet. Beans, rice and potatoes! Monthly menu planning helps a ton, too."
From Diana — " Lots of from scratch cooking. I buy big bags of oats and flour and make granola bars and muffins for snacks. And carrots. I can get 10lb bags of organic carrots for $5. So we eat a lot of carrot sticks (with homemade ranch) and I'll make carrot muffins. Take advantage of produce in season. Freeze and/or dry what you can. Meals would consist of lots of soups, as they stretch the meat. Also, beans or lentils can be added to ground beef to stretch it out when making dishes."
From Lisa — "Dry beans, brown rice, whole grain pasta (all in bulk), onions, potatoes, oats, whole wheat (to grind) for bread, muffins, tortillas, etc., individual spices to season, pastured eggs, lettuce, carrots, celery, bananas, apples, any other in season fruits and veggies, a few frozen veggies, honey and (coconut) oil for baking (baking soda, powder, and yeast), canned tomatoes. Meals: Rice Pilaf, Stir fry veggies w/ Rice, Rice & Broccoli Casserole, Spaghetti, Baked Pasta, Pasta Salad, Bean burritos, Red Beans and Rice, Bean soup, Enchilada Casserole, Taco Salad, Baked Potatoes w/ broccoli or creamed peas, Green Bean-Potato Casserole, Greens and veggies Salads."
From Cindy — "A variety of beans and rice and seasonings. Flour and oil and leavening so you can make your own breads. Vinegar. Canned tomatoes. Nothing wrong with going out and picking branch lettuce or other wild greens if you can find them. Limit produce to what's on sale (really on sale, not just "on sale") and carrots and bananas. We don't do it on $50, but we have before. Cheap food can be good food."
From Elizabeth — " We're a family of five, and we raise our eggs, chicken, turkey & pork, and bake our bread and snacks from scratch. Our garden gives us produce to eat in season & freeze/can. Lemonade & iced tea for drinking (both cheap!). Dollar Tree has basics like rice, pasta, beans, tortillas, snack chips, spaghetti sauce, peanut butter & condiments. We use local bulk food stores for shredded cheese and spices. A basic CHEAP weekly Aldi's list would include: milk, butter, shredded cheese, sour cream, cottage cheese, sugar, tea, lemon juice, peanut butter, hot dogs, tuna, bananas (+ seasonal fruits), carrots, onions, potatoes, salad mix, salad dressing, bread, mayo, ketchup, spaghetti sauce, pasta, cereal, crackers, refried beans, salsa, tortillas, tortilla chips, frozen mixed veggies, frozen chicken strips/breasts. Those items will make A LOT of meals!"
From Heather — " I really keep an eye out for meat sales locally and buy larger quantities when they're on. right now we have a lot of beef because we split a steer with several other family members. I do a lot of generic, a lot of homemade, and veggies and fruit from local stands." My favorite tips I'm taking away from this conversation include: 1. Check into buying some foods at Aldi, Costco, Dollar Store, and food co-ops 2. Only buy fruits and vegetables that are in season and on sale (and freeze extras) 3. Cook with beans and rice a lot 4. Make everything from scratch 5. Use coupons on sale items and stack them 6. Grow your own food if you can 7. Eat less meat or raise your own. Share a whole cow. 8. Make soup a lot 9. Stock up when things are on sale 10. Menu planning helps
I was excited to come across this article tonight to help me with shopping at Aldi. I do believe this is one of the first changes I'm going to make to help our grocery budget! I already do much of what's on this list already. What about you? Do you have a tip to share for how you reduce your grocery bill?
***
If you found this article helpful, you'll want to click over now to read about the 5 Foods to Stretch Your Food Budget!