It's about that time — time to begin Amanda Bennett's 4-week long unit study on Thanksgiving.
Ben and I have worked through this study in some capacity for many years, beginning with the lower level study when he was about 7 or 8 years old, moving on to the upper level in middle school.
To add to the fun, Homeschool Share has a FREE Thanksgiving lapbook that was designed to go along with this unit study. So that's a 4-week unit study AND lapbook for under $20. Amazing deal and I promise it will bless your family this holiday season. If you have younger kids, grades K-4, you're family might prefer the one-week Thanksgiving Download N Go study (that includes a lapbook).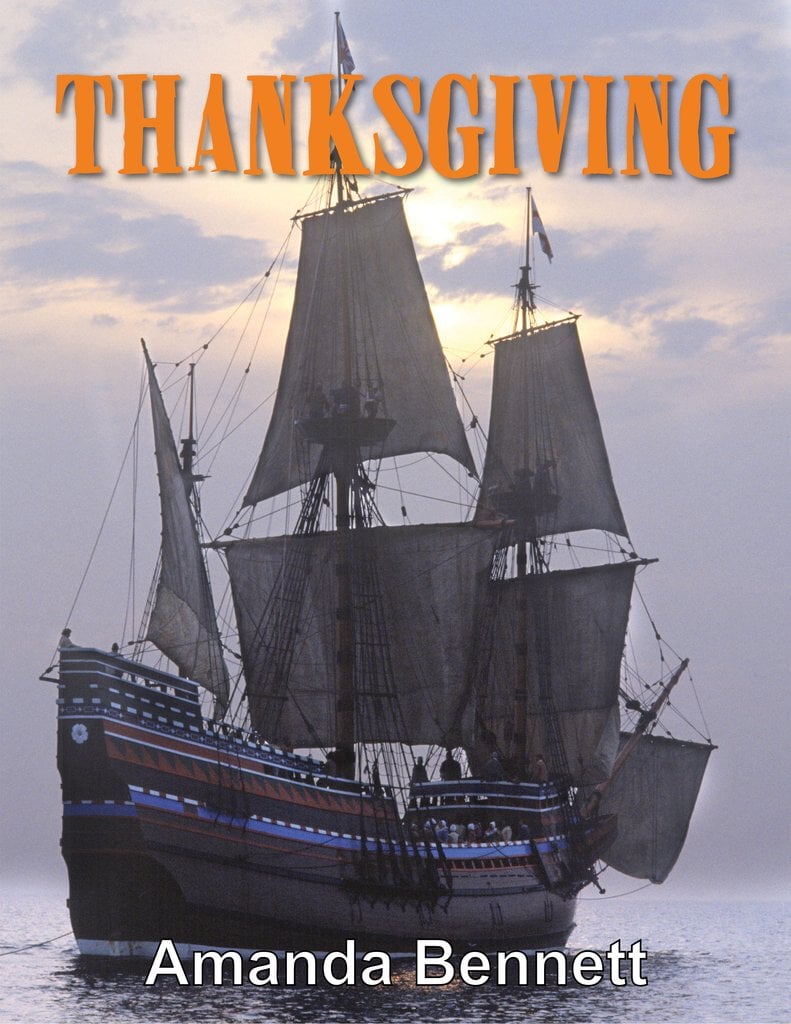 We always fill our book basket with our favorite Thanksgiving-themed picture books when doing this unit study (and no, you're never too old for picture books!). Go ahead and order them from your library now — get ahead of the rush! Here are many of the books you'll find in our basket:

More Thanksgiving Unit Studies