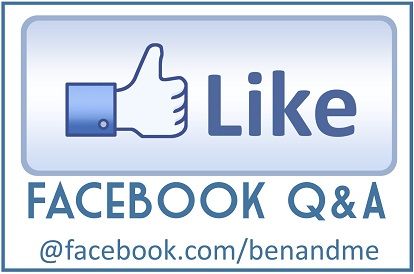 A couple of weeks ago, on my Facebook page, I posed this question:
I received some great responses, so I thought I would share some of them. Perhaps it'll save some new homeschoolers the trouble! If you have any others, I'd love to hear them. Feel free to share in the conversation by leaving a comment!
From Desiree — Buying into the idea that I had to stick to a certain type of curriculum or study, or that my kids would miss out if we didn't cover everything.
From Kate — a blog post — Ten Things I Wish I Believed When I First Began Homeschooling.
From Beth — I didn't pay attention to learning styles. My son is NOT textbook at all (actually none of them are at this point) and I made him do the whole thing. We wound up in tears and yelling at each other. Broke my heart and made me question everything. Learning styles are so important to understand if you want to succeed in homeschooling!
From Debra — I think my biggest mistake when I first started had to do with listening to people whose kids were older. They kept telling me that I was doing too much, too fast, and pushing my kids too hard. And honestly, I probably was in some things. But the thing is that they were responding based on how THEY would do things with their kids, not based on what I was actually doing with mine.
For the most part, I wasn't doing too badly. Until I started letting the constant "you are doing too much" wear me down. Then I started changing how I did things, and that meant I was no longer focused on the things that really fired up MY children. I should have been listening to my kids, and maybe a couple of people who actually knew my kids. I shouldn't have been listening to "everybody" nearly so much.
It boils down to — I started by doing huge amounts of reading aloud. I backed off that because of all of the "experts" online. I wish I would have stuck with reading aloud until my kids let me know that they were nearly done.
From Clarissa — Expecting way too much from my oldest at age 4! I had him doing Abeka K5 and made him do so much writing… now at 8, he hates writing and I've had to rethink my expectations…. we do mostly verbal school now and things go a lot smoother. Now, my 4-year-old daughter loves to write! lol. I guess what I learned from those early years, is that each child is different and to be relaxed!
From Anne — I made my daughter sit at a desk which drove her nuts.
From Kelli — I feel like I started my son too early. He had just turned 5 in May then we started in August. I think another year would have saved us lots of tears!
From Annette — Mistakes I made? Purchased too much of the same thing because there was ONE thing I liked different in each book. I don't do that anymore.
From Michelle — I was very caught up in bringing "school" into our home, I wanted our home to be very text filled. I had forgotten that is why we had left to homeschool in the first place! Once I realized that homeschool learning could be much different- less scheduled, less time & less stress to all of us, much more learning & fun occurred!
From Erika — Thinking I had to get everything done every day.
From Jennifer — I also spent a lot of time typing out lesson plans, what we would study each day, pg. x of this and blah, blah….no flexibility at all…and was such a waste of time! I bought a lot of stuff too that I ended up not using…..I'm still trying to sell some of it off. I seriously over scheduled our days! But, I was quick t realize this and was able to let certain things go. I also stressed about him not doing what I thought he should be doing, and it was a constant battle….I laid off and he came around and we were all much happier. Lessons learned (though sometimes I still have to remind myself).
From The Sunny Patch — I tried to do too much too fast with a little 4 year old girl! I'm learning that focusing on the basics and adding in some fun stuff is what I should focus on. There are many great programs out there but we certainly can't do them all!
From Jenn — We stopped doing math for a year, because neither me or my kids could get it. In hindsight, probably would have been better to just slow down. My oldest kids are in middle school now and we're "almost" caught up.
From Carrie — Me too! I probably have enough curriculum to last through HS. My biggest mistake was trying to replicate the brick and mortar school. Now I want to sell the desks!
From Kristy — Signing my kids up for an online "virtual" school. It was a disaster and I realized quickly that it was not going to work for them. Stopped that and started doing my own curriculum choices and one on one lessons and now our homeschooling world is "dreamy"!
From Melanie — I pushed my children too hard and too fast. I should have cherished those younger years more in our older children and not been so worried about the future.
From Laura — Also, listening to what curriculum everyone else loves. If you like what you are using and it works for you, don't worry about what everyone else is doing.When we first started I thought that we should participate in every homeschool event and activity that was available in the area. We did co-op and went on a ton of field trips. It left us stressed out.
From Meg — I assumed that because everybody loved a program, it was perfect. We tried at least three different "these are the best ones on the planet, and if you do anything else you will be a failure" programs, and guess what–the programs were utter failures. I still am open to recommendations – because maybe it's something I haven't heard of – but no longer do I say "Oh, well, everybody loves it, it must be awesome." Now, I always read reviews (and not just on the vendor pages, since they tend to me short and either "I love it!" or "This was the worst thing ever." I try to look for blogs with detailed reviews so I can get a better idea of how it works and/or its quirks. It may well be awesome, but that doesn't mean it will be FOR US.
From Kim — I did and still do spend too much on "curriculum" when I know going into it that we are going to tweak the whole system of it anyway. I find that most curriculums have serious gaps no matter what the subject it. We love our math curriculum, but it doesn't cover elapsed time, how to make change, etc. So we have to supplement for that anyway. History & Science are the worst. If there is a kit available with the supplies, then the curriculum ends up being boring. If the curriculum is engaging then we end up spending lots of time & money to get the supplies needed. So, in the end we end up just using curriculum for a directed scope & sequence and do our own methods anyway. I wish I would get the guts to stop buying the curriculum.
What about you, veteran homeschool moms? Do you have something to add to this discussion? I'd love for you to leave your thoughts in the comments or stop by my Facebook page to share with the newbies!