Updated: May, 2018 – this list now includes our favorite homeschool companies we've used from elementary through high school!
It's the end of school year for most, which means only one thing . . .
It's time to plan for the new school year!
Some of you are new to homeschooling and have no idea where to begin. Others of you are unhappy with what you've been using and wonder what else is out there. And many of you are perfectly happy with what you have, but wouldn't mind adding something new to your homeschool days.
So, I thought I would take a moment and share with you my Top Ten Homeschool Companies. These are the companies that provide the meat of our homeschool. They are companies that I always seem to fall back on whenever I'm looking for something new to do. Where applicable, I'll share my favorite products from each company, but overall, if they are on this list, you can trust most anything they sell.
Formerly NotebookingPages.com, this is hands down one of my favorite homeschool resources ever. As we have moved from
lapbooking to more notebooking
, I have been able to find most anything I want here for every subject, and the pages are really lovely. Start with their
FREE Resources Hub
to get an idea of what you will get with a
ProSchool Membership
. or shop for
individual products
and earn rewards toward your ProSchool Membership. You can get 25% off the set of States notebooking pages by
visiting this page
and using the code:
benandmeUSA
With more than 450 classes for grades PreK-12, in every subject you can imagine (and you few you probably wouldn't even think of), we consider SchoolhouseTeachers.com to be our most flexible and affordable choice for delight-directed learning, electives, high school prep, enrichment, and core classes. It also is classified as a COMPLETE CURRICULUM for grades K-12. For one low monthly or yearly price, you can homeschool your entire family (and that price never changes as long as you maintain a membership). They have frequent sales and I have a coupon code (BENANDME) you can use anytime for a huge discount on the monthly membership.
Never in my wildest imagination did I think we would fall in love with BJU Press. In the past, I've been sort of anti- "textbook" learning. But when I went looking for a biblical worldview curriculum for high school and discovered Biblical Worldview from BJU Press, it changed everything. In fact, to finish out high school, we have added Economics, Government, and Spanish as well, because these 3 courses also include a "distance learning" option (video-based lectures) that I think will greatly benefit Ben. If you're looking for a strong biblical worldview curriculum with or without a video component, check out what BJU Press has to offer.
Compass Classroom impressed us from the beginning when we were first introduced to Word Up and Visual Latin during Ben's late elementary years. Since that time we have happily incorporating many of there video courses into our homeschool, include Dave Raymond's History Series and Economics for Everybody. You can download FREE LESSONS for pretty much any course you're interested in! And if you want it all, they have a membership program where you can get everything for a low monthly price. If you are new to homeschooling, I highly recommend a tour with Homeschool Made Simple before you begin buying any curriculum.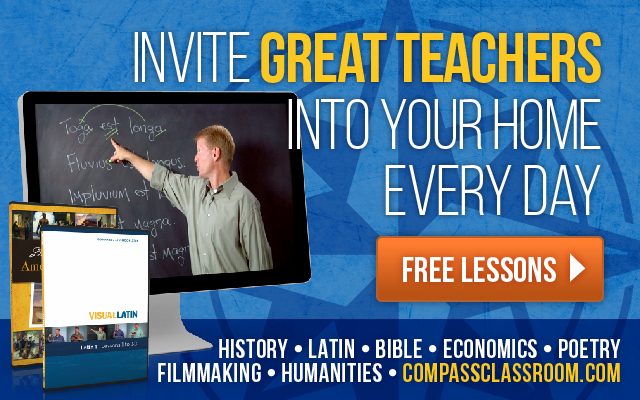 Sometimes we explore nature just by going outside with a drawing pad and pencils. But most of the time, that turns into playtime unless we have something in mind to study. That's why we love NaturExplorers. Inside each of these units you'll find a plethora of learning opportunities. Our favorites are Beautiful Birds, Everchanging Erosion, Incredible Creeks, and Wonderful Wildflowers.
Unit studies have long been the staple of our homeschool. Still today we often homeschool topics using this method. When you are looking for pre-written unit studies, don't overlook UnitStudy.com (formerly Unit Studies by Amanda Bennett). With options for grades K-12, in many subjects from science, history, and geography to foods and holidays, you can use these resources to homeschool all of your children at once in a fun and interesting way that will serve most any learning style well. They run weekly specials most every week, and here's a hint for you. If you check back each week and make purchases during these specials, you can quickly amass quite a collection of unit studies at killer prices.
If you're looking for biblical worldview history, especially in middle school, we recommend Notgrass. America the Beautiful stands as a favorite to this day. Read our review of this curriculum.
Also, be sure to check out Notgrass' membership site – HomeschoolHistory.com. This membership sites provides history-related videos, websites, games, and more to enrich your history studies.
This 3-year Bible survey is new to us, but at first glance (or two), I can say I have never been so impressed with a Bible curriculum, and trust me, I have looked at many. Aimed at youth grades PreK-12, Bible Road Trip will
allow your family
to survey the Bible cover-to-cover in 3 years ~ with breaks for summer. There are notebooking pages available for the Lower Grammar (Grades 1-3), Upper Grammar (Grades 4-6) and Dialectic (Grades 7-9) levels. Students at the Rhetoric level (Grades 10-12) will keep their own notebooks and be busy sharing their information with others!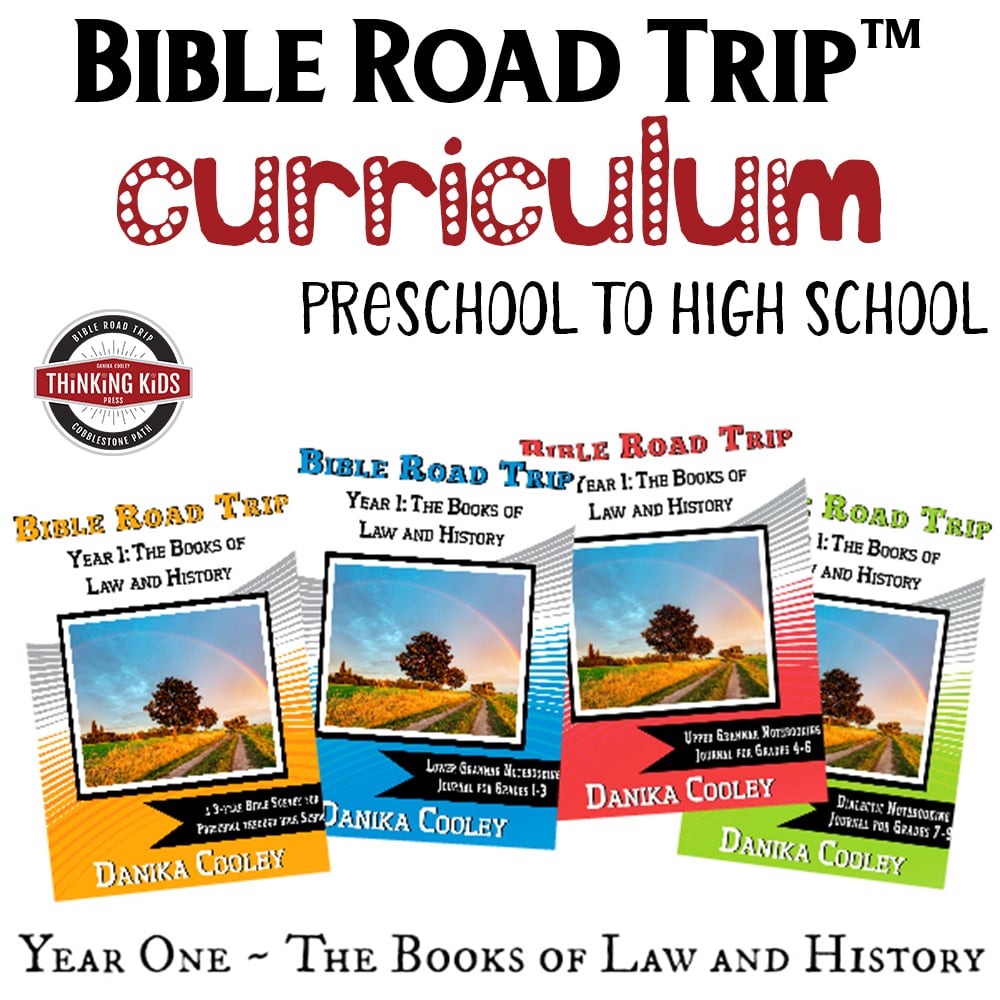 Another of our favorite homeschool companies, Writing with Sharon Watson publishes both fiction writing and nonfiction writing curriculum for high school students, designed to fully prepare your students for college-level writing. We will be using these resources during Ben's final years of high school. But for now, we are excited to be using their latest resource, Illuminating Literature: When Worlds Collide, a literature course also written for high school students. Illuminating Literature. This course combines 8 books — covering apologetics, classics, and modern literature — into a biblical worldview course that I feel confident will help Ben to develop the ability to discern anything he reads in the future. You can try the first two lessons free here.
One of the most solid writing programs available to homeschoolers, I wish I had discovered it when Ben was younger so we could have always used it. But we didn't discover it until Ben was ready for WriteShop 1 & 2. However, I have reviewed several levels and last year helped the owner of the company with her booth at a homeschool convention. I was so touched (and impressed) when parent after parent stopped by to share how using WriteShop had changed their writing-reluctant students into wonderful writers. A few students even came by for the honor of meeting (and getting a picture with) the person who had helped them greatly improve their writing skills. Whatever the grades of your children, from K to middle/high school, if you're looking for a common sense approach to teaching writing, I highly recommend this company. Be sure to visit their blog for tons of FREE writing prompts.
And because I couldn't stop at 10 . . . here's a bonus company that you may not have even heard of, but that you'll want to know about if you are homeschooling high school.
We used two Friendly Sciences during my son's high school years – Biology and Chemistry. The text is easy to read and comprehend and the videos are engaging. I wish the other two courses had been out in time for him because Friendly is definitely our favorite science.
Making science accessible is what Friendly Sciences is all about.
As experienced homeschooling parents themselves, authors Joey and Lisa Hajda know that parents desire
worthwhile, successful learning experiences for their high school students
as they gain valuable knowledge in science courses.
With their living science books, Joey and Lisa Hajda aspire to help you achieve these educational goals.
Friendly Physical Science, Friendly Biology, Friendly Chemistry and Friendly Vet Anatomy
facilitate students' acquisition of valuable information in a friendly format. With over thirty years of teaching experience,
these authors truly make the (potentially) complicated concepts of high school science accessible to all learners
.
A Few More Top Homeschool Companies
Okay . . . so let's say I was going to expand this selection to my Top 15 Homeschool Companies. Which companies would I add? Off the top of my head, they would include:
Five in a Row – For those of you teaching young students, grades Pre-K to 3, start here. I still have all of my manuals from Ben's early homeschool years. I hope to use them with my grandchildren some day! Add Ruth Beechick's The Three R's book and you'll have everything you need to get started homeschooling your little ones.
Northwest Treasures – This company should probably be in our top 10, but I'm not sure who to boot down the list to make room. Their earth science courses were some of Ben's favorites in middle and early high school. Their geology kits are amazing and make science hands on without being gross.
CTCMath – This online math curriculum revolutionized high school for Ben, who has always struggled with math. I wrote about it a bit when discussing teaching math to teens with ADHD.
Pilgrim Institute – Suprise! Another history recommendation (can you tell Ben LOVES history?). My recommendations from this company include their history for younger kids – Mighty Works of God – as well as a video course for both high schoolers and adults – Restoring America's Biblical Foundations. If you are looking for history that focuses on biblical principles (Principle Approach method), don't miss this one.
Okay, that covers most any homeschool curriculum company we would typically recommend. Is it an exhaustive list? Probably not. So if you don't see exactly what you're looking for, reach out. Tell me what it is you are looking for and maybe I can help. Over my years of homeschooling I have looked at and reviewed A LOT of curriculum!