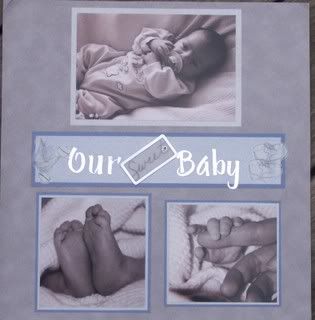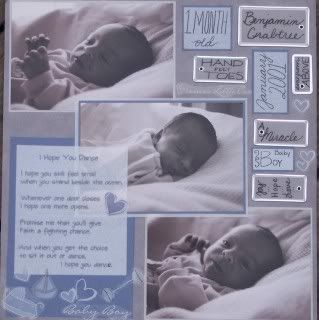 Seven years ago today, we received the call that would change our lives forever.
"Tom and Marcy, there's been a little baby boy born in Indiana. He needs a Mommy and Daddy. Please call me if you want him."
That call came from my sweet friend, Barbara, an Ob-Gyn that was my good friend and a doctor that I worked with in a small community hospital in Indiana.
It didn't take long for us to decide that YES! we wanted you. We were a little gun-shy after several years of trying to conceive and several failed fertility treatments. But we were so ready to be mommy and daddy to a sweet baby. Could it be true? Was there really a little baby waiting in the hospital for his mommy and daddy to come? Had God really blessed us with a sweet miracle?
The first time I saw you, I knew you were our baby. I looked into your steel blue eyes and just knew. It was almost like you recognized me and wanted me to know for sure, so you told me with your eyes. I remember giving you your first bottle and singing You Are My Sunshine softly in your ear. You still love for me to sing that song to you. You nuzzled up into my neck and fell asleep. Your Mommy was here and you weren't wasting any time learning to snuggle. You grabbed onto your Dada's finger and would not let go, as if to say, "I've been waiting for you and now that I've got you both, don't even think about leaving me here."
I can't believe how quickly the time is going by. You are 7 years old! And we are so very proud of the little person you have become. You have the most amazing smile and sparkling eyes. You love to laugh and make others laugh. You love Jesus, your family, your friends. When you get excited, your entire face lights up the room. You are the best snuggler ever. You are the sweetest boy and so much fun!
So on this day, your 7th birthday, we just want you know how much we love you and how thankful we are every day that God made us a family. Forever, you will be our sunshine.
Happy Birthday Sweet Boy!